ABSTRACT - AND FIGURATIVE ART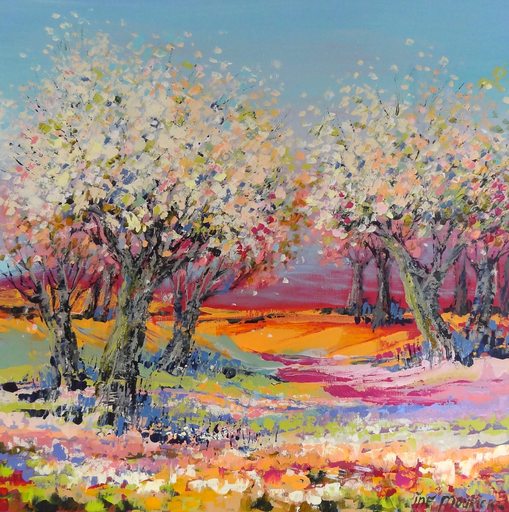 Born in Amsterdam - The Netherlands
Her passion for drawing and painting began in her youth. Naturally, IneLouise followed this direction in her profession.
After completing the Academy of Art in Utrecht (The Netherlands), she was teacher in drawing, painting and textile Art at Secondary Schools.
But she had a dream: working as a free and professional artist. In 1982, she started with her own Art Studio/Gallery near Utrecht in The Netherlands.
Mostly IneLouise worked as a designer for various companies on commission: designing (cards for special wishes, puzzles, metal memo boards), illustrating and painting (including portraits, villages and course of life paintings)
She designed Posters for Verkerke Posters (now Hallmark) and designed for TMS and Bastion Productions.
Since 2009, IneLouise lives in Bad Bentheim (Germany) and works in her own Studio/Gallery.
Besides working in her gallery, she is specialized in the online sale of her paintings. Her paintings and designs are sold all over the world.
She prefers to paint colorful expressive landscapes, with acrylic paint on canvas.
In her paintings, she often uses small details of gold and silver. It gives the paintings a special glowing effect. Often this is combined with the use of many bright colours. The use of colour is important in her work. It gives joy to work with.
IneLouise find her inspiration in nature.
She paints from her heart and out of her memories and never uses photos asan example. In this way, she creates new landscapes, that do not exist, but they do exist in her mind.
The landscapes are simplified to almost abstract. That gives her a lot of freedom to paint: in form and in the use of colour.
IneLouise won several awards for her works of art in The Netherlands. Her work has been shown in numerous galleries, important artfairs and in various museums.
Her motto is: "Search beyond the boundaries and create the unknown"