ABSTRACT - AND FIGURATIVE ART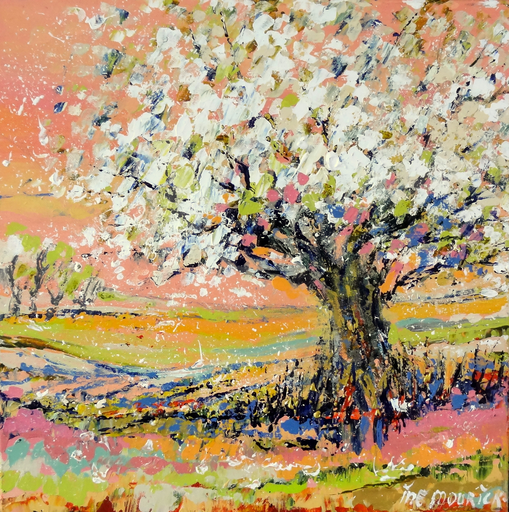 Born in Amsterdam - The Netherlands
The passion for drawing and painting began in her youth.
Naturally, IneLouise followed this direction in her profession.
After completing the Academic of Art (4 years) for Painting, Drawing and Textile- Artwork in Utrecht (NL), she was teacher in these subjects at Secondary Schools.
In 1982, she started with her own Art Studio/Gallery near the City of Utrecht in the Netherlands. Here she made her figurative- and abstract paintings and designed posters for Verkerke Posters (now Hallmark), cards for special wishes for TMS-Designs and Bastion Productions
In her expressive paintings, she often uses gold and silver, which gives the paintings a special glowing effect. Often this is combined with the use of many bright colors.
The use of color is important in her work.
IneLouise find her inspiration in nature. She paints from her heart and out of her memories. Landscapes are simplified to almost abstract. That gives her a lot of freedom in form and in the use of color.
Since 2009, IneLouise Mourick lives and works in Bad Bentheim, (Germany) where her studio/gallery is situated.
Her motto is: Search beyond the boundaries and create the unknown
For small paintings behind perspex and on silk: www.kunst-ine-art.com